Introducing Chip Bags
As we travel through Africa and beyond, we are searching for traditional craftspeople that we may develop products with to market and sell through our online shop, Vagabond Van. In this way, we aim to help communities be self sufficient and maintain vanishing handicrafts. Where possible we encourage the use of recycled materials, adding to the unique story which each product has to tell and minimising its impact on the environment.
Across a bartering market in Maun, Botswana, we spied an incongruously space-age looking hand bag, twinkling on its owner's arm as she jostled with change and bananas in the sunlight. Like magpies we pursued the bag and discovered that its owner, with babe balanced on hip, was called Penane and that she had woven the bag herself! We visited her well swept, solar panelled home across the way and with chicks twittering around our feet, Penane's children proudly showed us their mother's handiwork. Penane's daughter called Onalenna (which means 'I am with her') and her friends collect discarded chip packets and sweetie wrappers (this is what gives the bags their futuristic shine) and Penane expertly recycles these by weaving them with reeds to make the bags. They belong to a tribe called Okavango Hambukushu.
We ordered bags from Penane and they have arrived and are now available to buy! We hope that we can continue to help Penane and her family by marketing and selling her beautifully crafted Chip Bags to the world.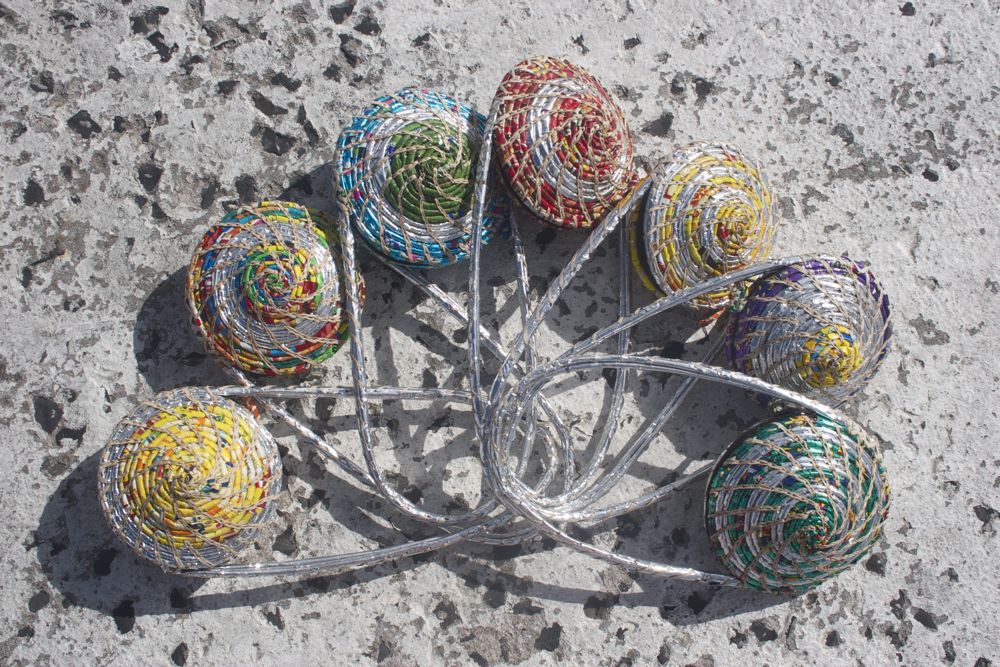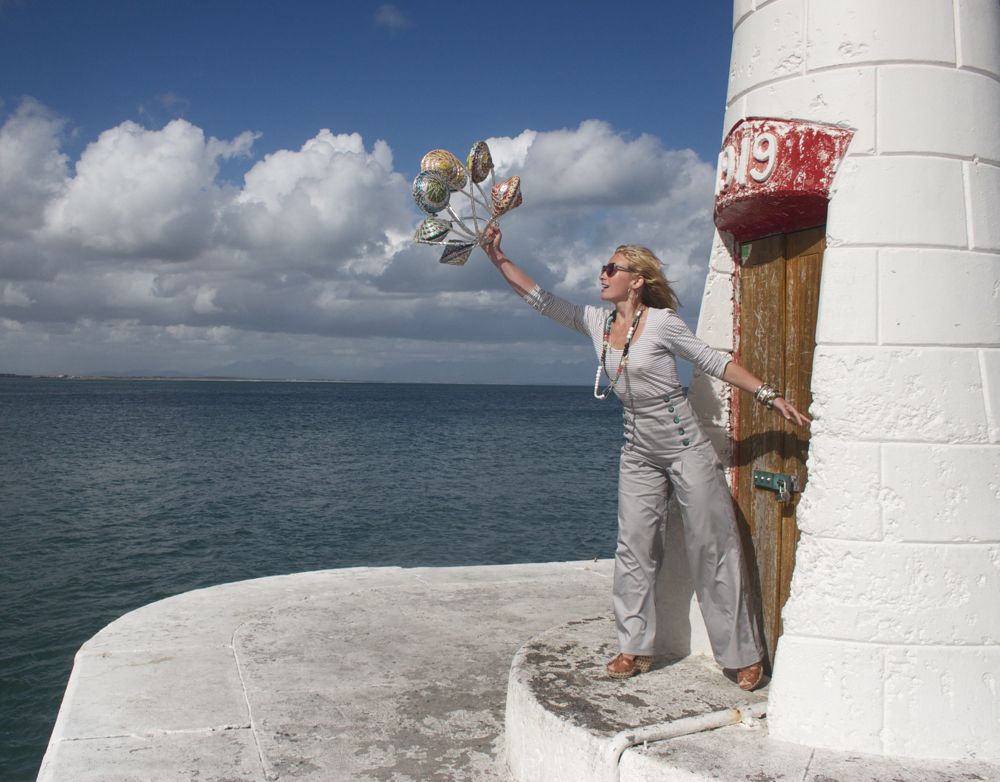 Similar Posts: