Road Trip from the Gold Coast to New South Wales, Australia
While we were in Australia over New Year 2012, we enjoyed a week soaking up the sun with friends on the Gold Coast and then road tripping to Byron Bay and Nimbin in New South Wales.
We spent New Year in Broadbeach on the Gold Coast near Surfers Paradise, an extremely popular holiday destination for Australians. Visitors flock from all over the country and abroad to enjoy Gold Coast Holidays; miles upon miles of white beaches, surfing, the great night life, shopping and restaurants. The locals are generally very glamourous and extremely bronzed! 
The Gold Coast is famous for its theme parks. One day we dragged ourselves away from the beach to check out Wet'n'Wild, Australia's biggest and best water theme park. It was an absolute thrill forcing ourselves on to rides with sheer drops from dark tunnels, sometimes travelling backwards at great speeds and we were buzzing afterwards from the adrenalin. The rides here will scare the speedos off even the most extreme thrill seeker. Only Lachlan was brave enough to attempt their newest and most terrifying ride, the 'AquaLoop' which begins when a trap door is released and the rider plummets, accelerating into a massive vertical free fall drop and then up into a transparent looping slide! The slide is gut wrenching, heart-pounding and gravity-defying and takes riders to speeds of up to 60 kilometres per hour!
 In the evening a movie was projected on to an enormous screen and you could watch either from the swimming pool or on a lounger nearby with a hot box of fish and chips.
We hired a car and drove to Byron Bay which is only an hour away but totally different in that it has an incredibly bohemian vibe. Whereas Broadbeach and Surfers Paradise are more like slick, concrete shopping malls on the beach, Byron Bay is rustic and quaint; it's sparkling beaches are unsullied by any development and its residents are colourful artists, muscicians, dreamers and drifters. It's located in the far-northeastern corner of the state of New South Wales, Australia.
Because of its charm, Byron Bay is the third most popular place to visit in Australia. We arrived having assumed we'd easily find accomodation only to discover that everywhere was 'chokker' as the Aussies like to say. We were so lucky to find a quirky caravan park just outside and managed to book their last cabin and the last room in the whole town! My advice, if you're going, is book ahead to avoid a rough night on the dunes!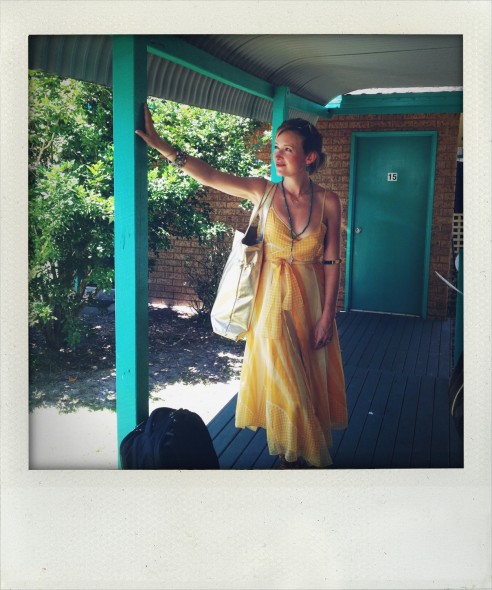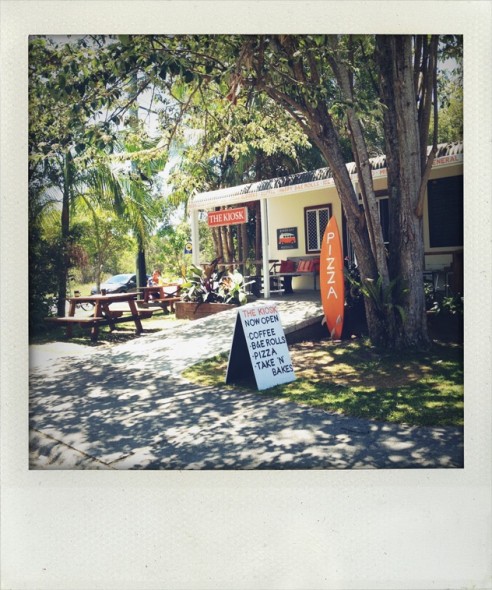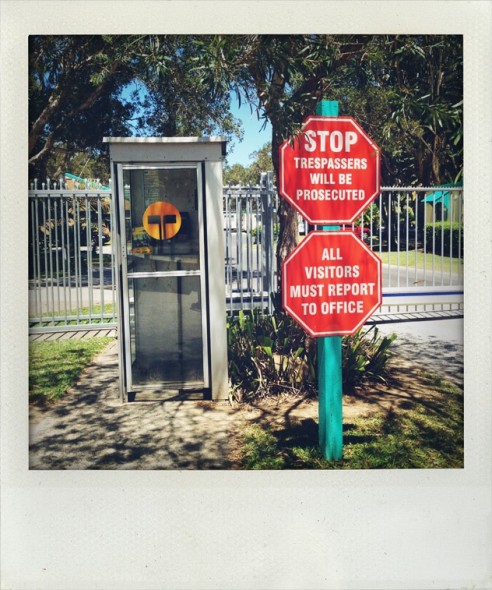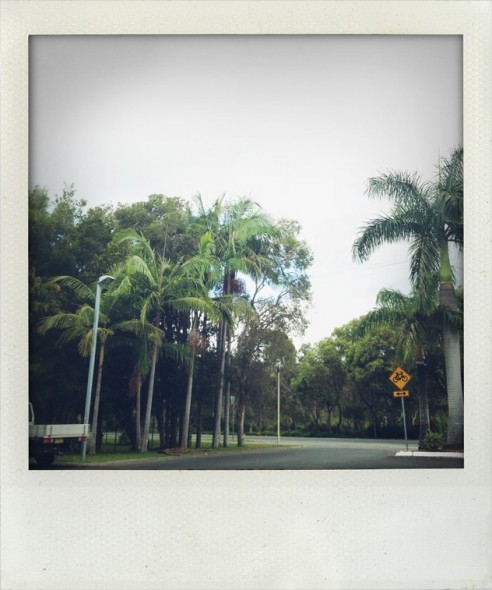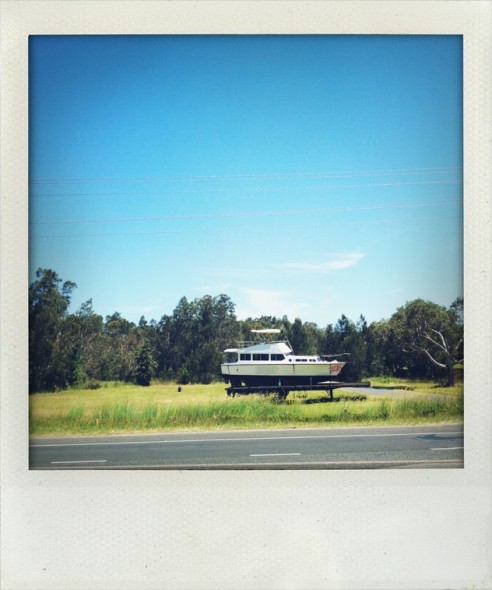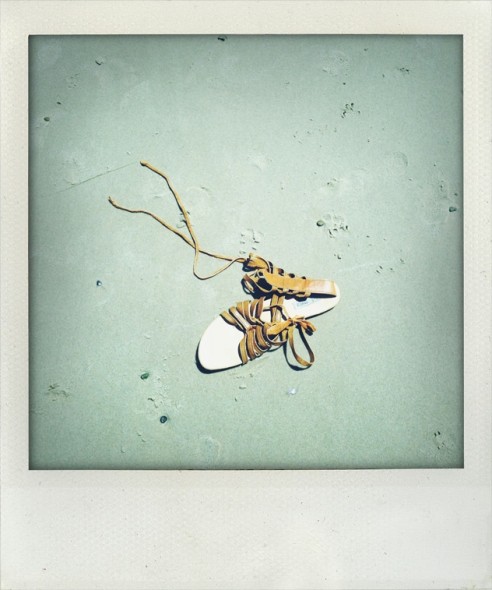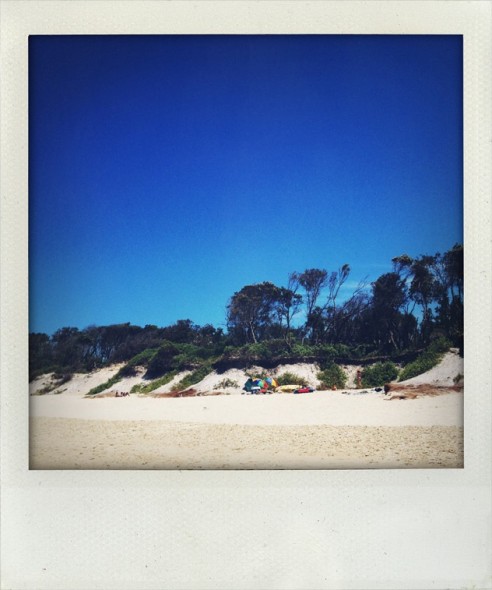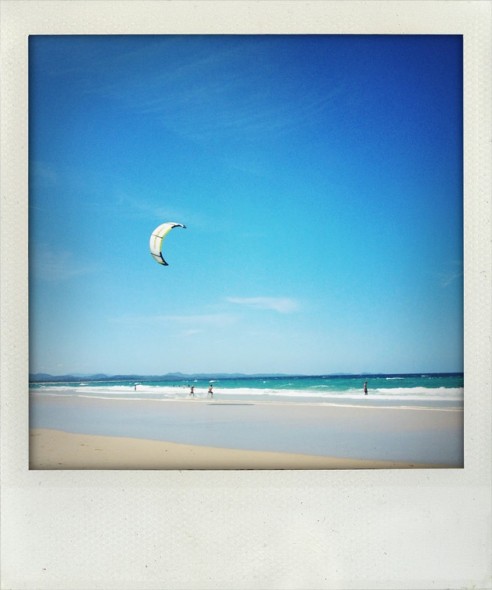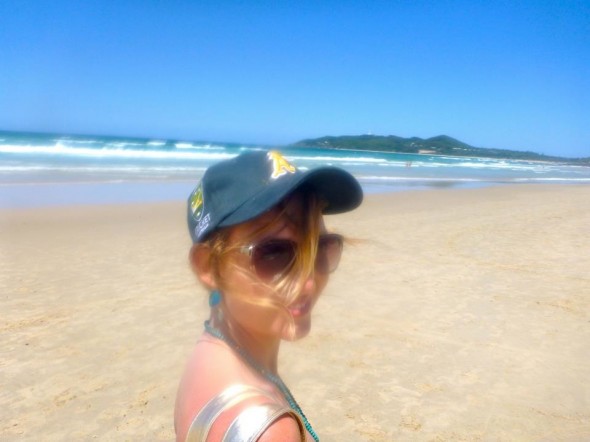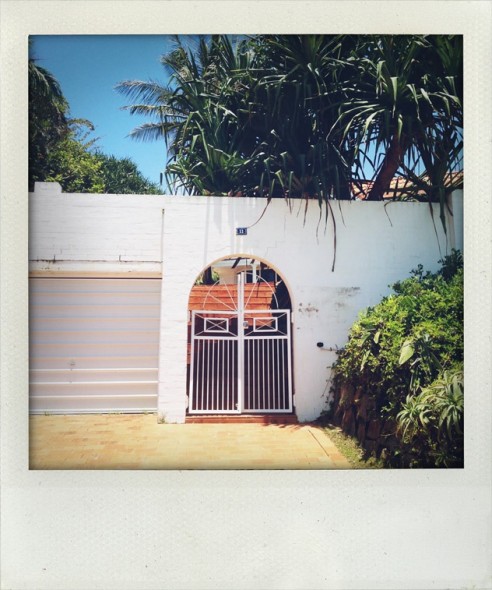 We only spent one night in our cabin on the beach before heading to Nimbin. The hour and a half drive it took to get there was an absolute pleasure with views becoming lusher, greener and more picturesque it seemed with every corner. No wonder Nimbin and its surrounding areas are part of what is known as the 'Rainbow Region' which is of cultural importance to the Indigenous Aboriginal people. The name Nimbin, comes from the local Whiyabul (Widgibal) clan whose Dreamtime speaks of the Nimbinjee spirit people protecting the area.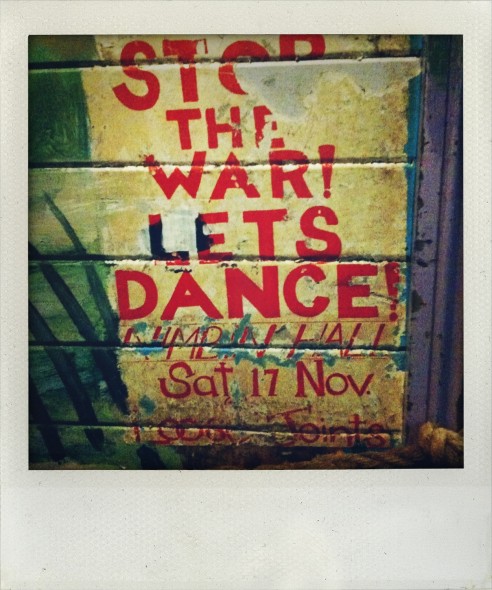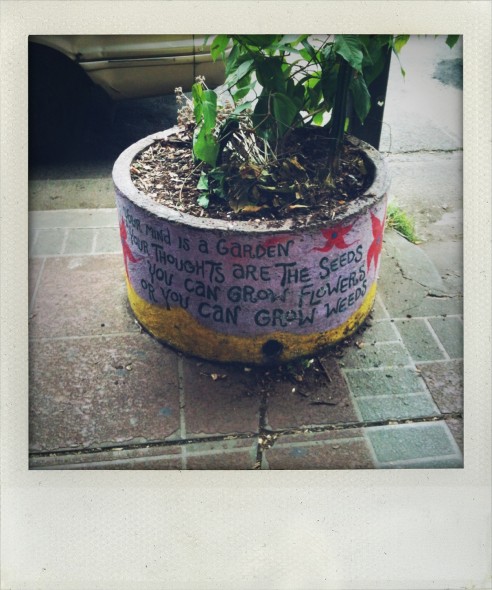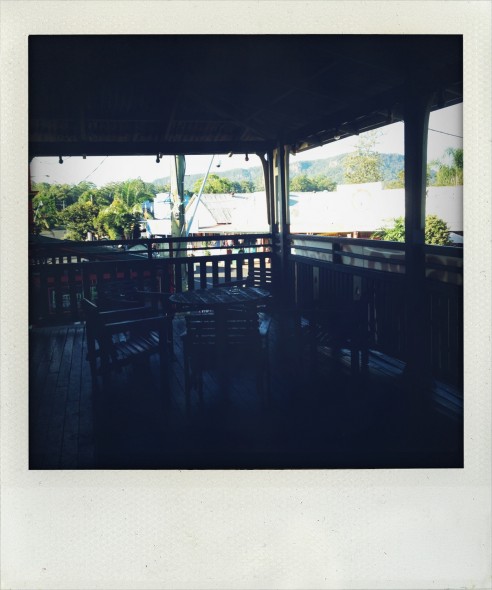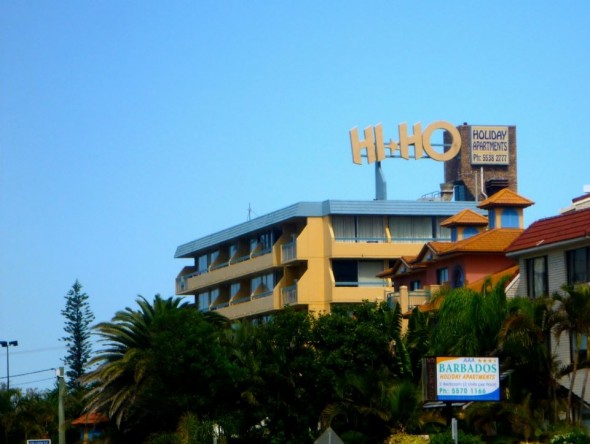 All polaroid pictures by Miriam McWilliam.
Similar Posts: