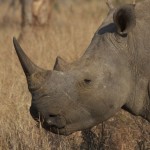 On safari with Stephen Fry and the BBC's Last Chance to See crew we learn of Swaziland's efforts on the frontline of rhino conservation. The high value of their horn, due to its imagined medicinal properties, has attracted mafia type gangterism with shoot-outs, petrol bombs, attempted assassinations and murders. Now a foreign backed NGO called Yonge Nawe is irresponsibly offering poachers legal aid. The last thing that rhinos need is any form of incitement and encouragement that gives hope and strength to poachers. In this world, driven by the accumulation of financial wealth rather than the conservation of our ecosystem, we only wish that there were more people like Ted Reilly. Perhaps then the future of our wildlife and wilderness would not seem so uncertain.
---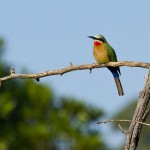 Bird About the Bush, Beatrice the Bee-Eater invites you to soar with her above Mlilwane Wildlife Sanctuary's game dense savanna, the home that she shares with Back to Africa's Roan Antelope Project. Discover how Ted Reilly, a man who has dedicated his life to preserving Swaziland's wildlife heritage, provided refuge for animals when they had nowhere else to turn and of the wonderful work that he continues to do at Mlilwane.
---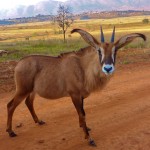 Stephen Fry's is the only name on everyone's lips and beaks at Mliliwane Wildlife Sanctuary in the Kingdom of Swaziland. Roan Antelope, Tsandziwe explains why all zoos should support Back to Africa by taking part in The Animals' No. 1 Dating Agency and in doing so save more species from extinction. Let's cross our hooves and hope that this bush telegraph makes its way around the globe.
---