Raising Flags & Vuvuzelas in Durban by Bow Wow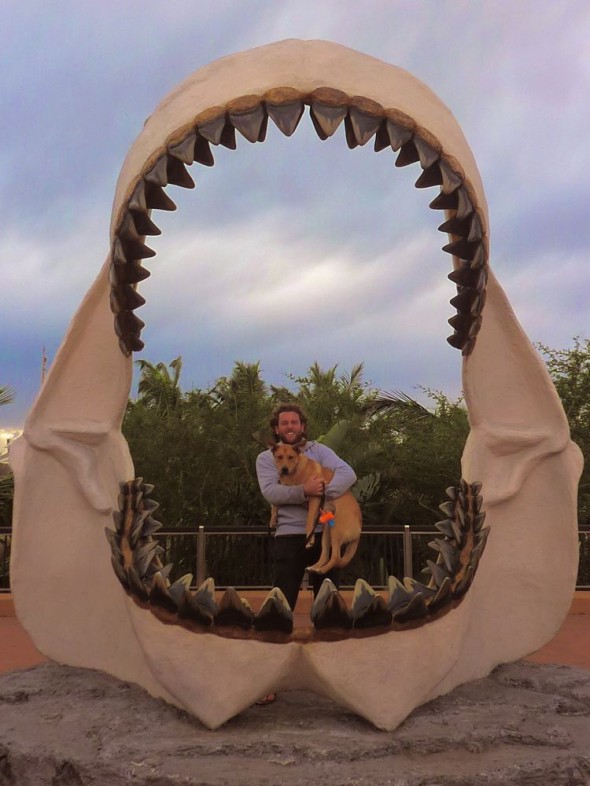 The wind whipped the security guard's shouts past our ears. "You want me to CARRY the dog?" my owner, Lachlan, repeated incredulously, sizing up my furry, now considerable, form with disdain. We had been lapping up Durban's balmy climate, but on the day that we ventured into the city centre, the weather soured leaving everything dampened but our spirits. A security guard and an open air mall, decked with flags and full of wet football supporters spilling from gaudy souvenir shops, stood between us and the sweeping urban beach that we longed to explore. New scents tantalised my nostrils and I strained harder on my lead, eager to investigate.
We had been staying at Wavecrest, a buzzing campsite beyond this metropolis by Illovo beach. Against a cloudless sky, Vervet monkeys routinely performed a circus act above our heads, expertly navigating the tightropes of electricity pylons and branches in search of ripe fruit. I made the most of being beside the warm Indian Ocean, pursuing waves and dodging fishermens' lines along the sand's golden hem.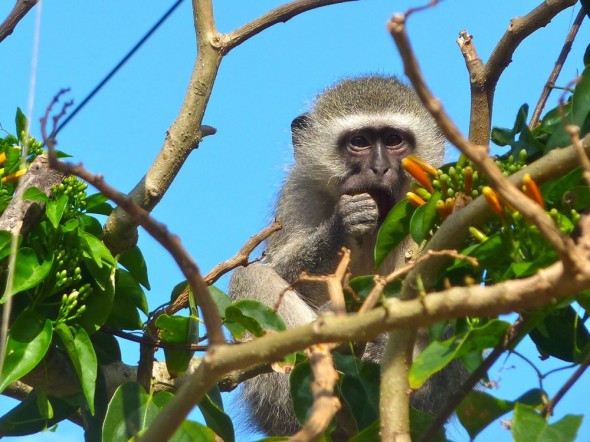 In the evening we squeezed around the communal camp television with other fans to watch World Cup matches. Despite Bafana Bafana's and the Socceroo's shattered dreams early on in the competition, it was impossible to be in South Africa and not get swept up in the beautiful game. The distant drone of vuvuzelas brought to our minds an image of excited bees, finally unified and free of the Apartheid glass that had contained them.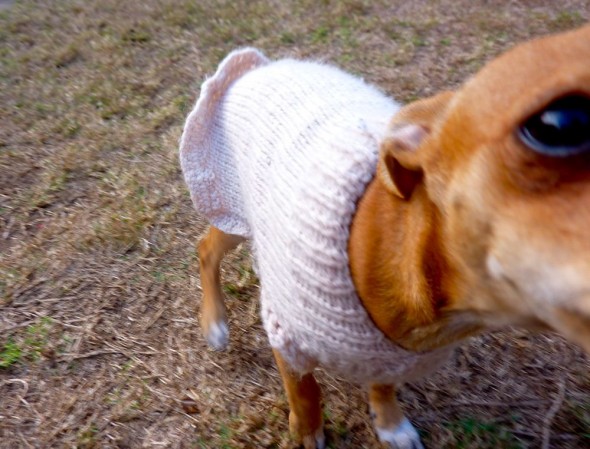 There were resident mutts to play with at the campsite too; Honey the blind Yorkshire Terrier, Beady the bouncy black Toy Poodle and strung out Bambi the Chihuahua. Bambi had a surprisingly loud bark for her miniature stature which she expelled with such force that all four of her match stick legs appeared to leave the ground with every yelp. Now, I am quite sure that she would have appreciated being transported through a shopping centre in someones arms, however, I am a very different kind of hound!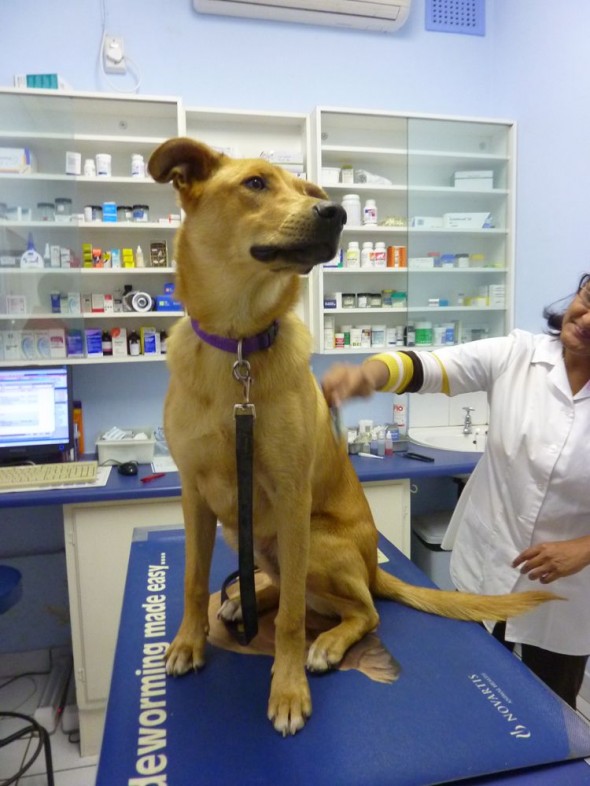 The purpose for our city excursion was to have my owners broken laptop repaired and to obtain my state vet certificate which would permit me to visit Swaziland. Luckily, I got the all clear without even a solitary flea! (In case you are interested, I put it all down to long walks and Hill's pet food.) We had hoped to celebrate my good health with a stroll along the waterfront as we waited for the laptop to be fixed, but this security guard was determined to make our lives difficult. Lachlan eventually managed to bundle me into his arms even though I thrashed around in a bid to escape this indignity. Predictably, our journey through the throng drew an audience and Lucie's sniggering really didn't help matters.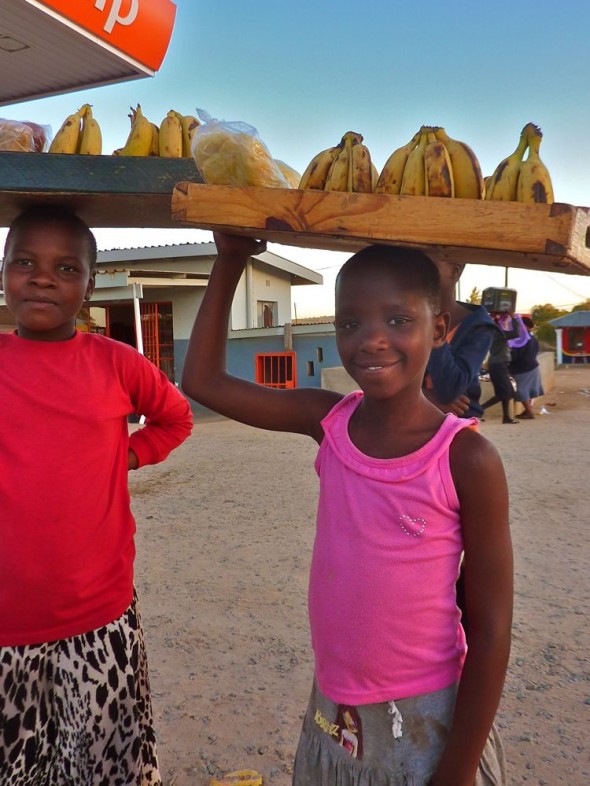 In the end, the beach made any humiliation worth it; Lachlan put me down and we stretched our legs all the way to the staggering Moses Mandhiba stadium, it's 106 metre arch brilliant white against the tempestuous heavens. Abuzz with the World Cup and invigorated by the sea air, we collected our Mac Book (back-in-working-order, hooray!) and headed for Richard's Bay. Again we camped by the ocean and while I scampered along yet another unfamiliar shoreline with the sun's rays warm on my back, my owners wrote their worries in the sand and watched their words melt away with the rolling tide. We pushed on to the Swaziland border post (where no one was the least bit interested in seeing my hard earned state vet certificate. Typical. Grrrrrrr.) and on to the next and most important phase of our quest.
Similar Posts: