About The Team
How We Became 3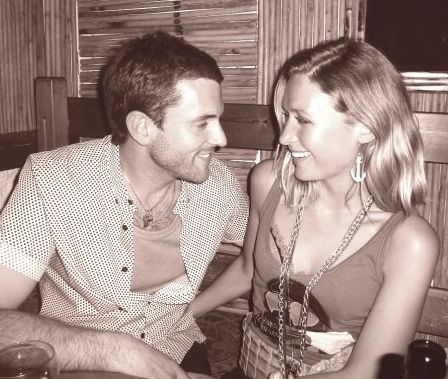 Lucie Galt and Lachlan McWilliam first met at The Bongo Club in Edinburgh in 2009. They discovered that they shared a passion for adventure and a dream to do something remarkable. On date five, bouncing over cobblestones in the back of a black cab, they hatched a plan to drive across Africa helping communities along the way through trade. They knew that it would be a challenge but had no idea that, undoubtedly, the hardest part would not be corrupt border officials, terrible roads or even the lack of Vegemite but would, in actual fact, be having to deal with each other. In a confined space. For months on end. With no break.
Bow Wow was not part of the original plan, but a chance encounter with this smooth operator at an animal welfare centre in Cape Town sealed the deal. He is now an integral member of the team as an instant maker of friends, alarm system, protector, loyal companion and of course, peacemaker.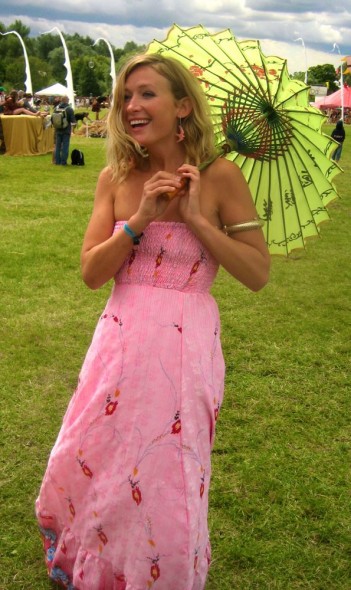 Lucie is a chatterbox from Scotland (often too much and too loud). Educated at the closest thing to Malory Towers and then went on to art college in Dundee. She started Vagabond Van, a mobile boutique operating from a 1952 Airstream caravan and embarked on a raggle taggle gypsy life, trading at music festivals and events across the UK. She's enthusiastic and creative with an eye for detail and beauty but has great trouble meeting deadlines due to her tendency to fanny-about and resist change (known as Last Minute Lucie at uni and the source of many arguments on the road). She's been incredibly disorganised in her time but is getting better having lived out of a Landy for months where everything has to have its place (another source of arguments). She's so expressive, her mood is contagious – high or low. Happiest on the move, chinwagging with the sun on her skin, soaking up the beauty of the great outdoors. The recipient of much unrequited mosquito love. Her guilty pleasure is trashy magazines and her greatest fear is the comfortable emptiness of suburbia. The thing she misses most on the road? A dish washer.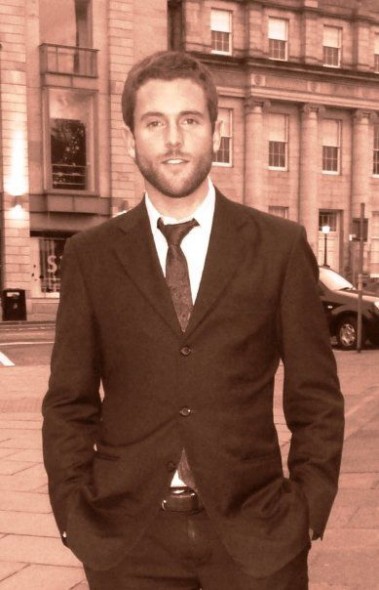 Lachlan, like most Australians, is cocky confident and comfortable in all aspects of his being. He believes that he can do anything he sets his mind to and is currently harbouring a dream to captain a space exploration mission for extra terrestrial lifeforms. An entrepreneur from 14 years old, his business and internet skills have taken him all over the world and helped launch the Vagabond Van online shop last year. He's up for anything, likes to be challenged and push life to its limits. He can walk on his hands, juggle and do a devastating Blue Steel impersonation. Most likely to say "I'll work it out.", he is supremely capable and learns fast. However, it's not just the African sun that's responsible for Lucie's thickening skin; he can be horribly impatient, insensitive, easily frustrated and is far too demanding of others. Happiest when he is striving towards a goal. Would most like to be the person that Bow Wow already thinks he is. The thing he misses most on the road? Vegemite.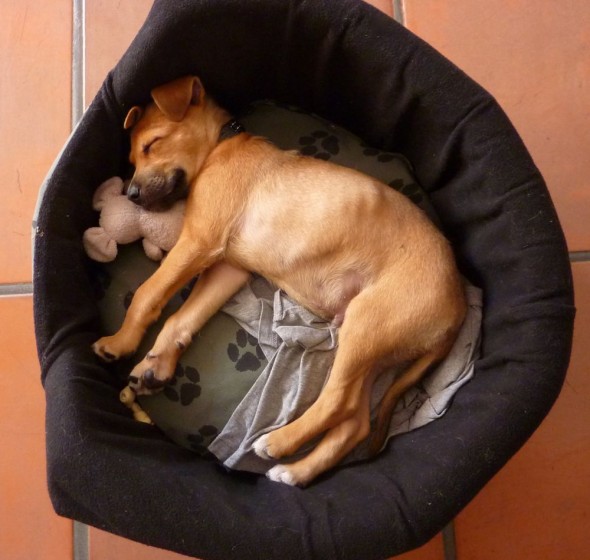 Bow Wow was found abandoned at two weeks old in Imizamo Yethu township in Cape Town, South Africa by the animal welfare organisation DARG. He's a great soccer player who resembles an otter when he swims and a kangaroo when nature calls. He's loving, huggable and enjoys being made a great fuss of. He can run for miles and believes that he's a super dog made up of all the best dog brands. His terrible farts have prompted mass evacuations and the nickname Cadac. Passions include landscaping and he has been known to dig historically accurate WWII style trenches. He's a poo connoisseur having enjoyed varieties as exotic as elephant and giraffe. He aims perfectly when leaving his mark. His favourite food is anything by Hill's which he has reluctantly shared with mongoose, ants, jackals and warthogs on our travels. He gets much smarter if biltong is involved and loves travelling with the window open and the wind in his fur. He strongly believes that all you need is love. And a dog. The thing he misses most on the road? Going back for buried bones later.
If you'd like to see more photos of Bow Wow, he has loads on Facebook (made public by popular demand!).  While you're there, why not become his friend?
Our journey thus far (over 25,000km around Southern Africa) has taught us a great deal – here's some of the stuff we've learnt in no particular order:
Travel light for a more comfortable journey.
Words are not always necessary to communicate.
No point worrying – we'll always manage to 'make a plan'.
Crocodiles are allergic to cats.
Braii-ing (BBQ-ing) is an art form and taken extremely seriously.
The African sun is unforgiving – always wear sunscreen.
Nothing is ever perfect in Africa, but everything is negotiable.
We have to stick together to stay safe.
With a little imagination, you can make surprisingly tasty meals with very few ingredients, most of them canned.
Being together 24/7 (and for the most part cramped in an extremely small space) highlights any character flaws – the Landy has dents from stones meant for Lachlan to prove it.
'Now' does not mean now (nor does 'just now').
Combies are not just taxis, they're also police ATMs.
A smile and friendly banter go a long way.
Lives could be saved by not having elections.
It helps to write your worries in the sand and let them wash away with the rolling tide.
Chimbuku beer may be 'smart & portable' but it's not drinkable.
It's important to leave your camera and note book behind sometimes.
Zoos around the world can play a crucial role in protecting Africa's endangered species.
There are very few truly wild places left.
Africa makes everyone humble.
This is the life we love to live – exciting and spontaneous, never knowing what the day will bring.
You can take the dog out of the township but you can never take the township out of the dog.